I have been, or can be if you click on a link and make a purchase, compensated via a cash payment, gift, or something else of value for writing this post. Regardless, I only recommend products or services I use personally and believe will be good for my readers.
If you are looking for simple and delicious no-bake desserts without peanut butter, these 26 no-bake recipes are just what you are looking for! Perfect for the holidays!
I wouldn't exactly call myself a "baker" but I do like to eat all things sweets and treats. I'll give my all to recipes, but more times than not I have some pretty incredible "Pinterest fails". If I have the option to create a delicious dessert that literally requires no-baking at all, you better believe that I'm 100% down to give that recipe my all.
With allergies being so prominent, I thought it would be nice to found some super simple no-bake recipes without peanut butter! Keep in mind some do have almond butter and hazelnut spread, so always pay close attention to the ingredients!
No-Bake Desserts Without Peanut Butter
These easy no-bake recipes are perfect for the upcoming holidays! Plus, there are several in this list that are great no bake desserts for kids as well!! (one or two recipes below may have alcohol added to them, so always be aware of added ingredients!)
Cheats Danish Apple Cake by Fab Food 4 All
Healthy No-Bake Energy Bites by Food Meanderings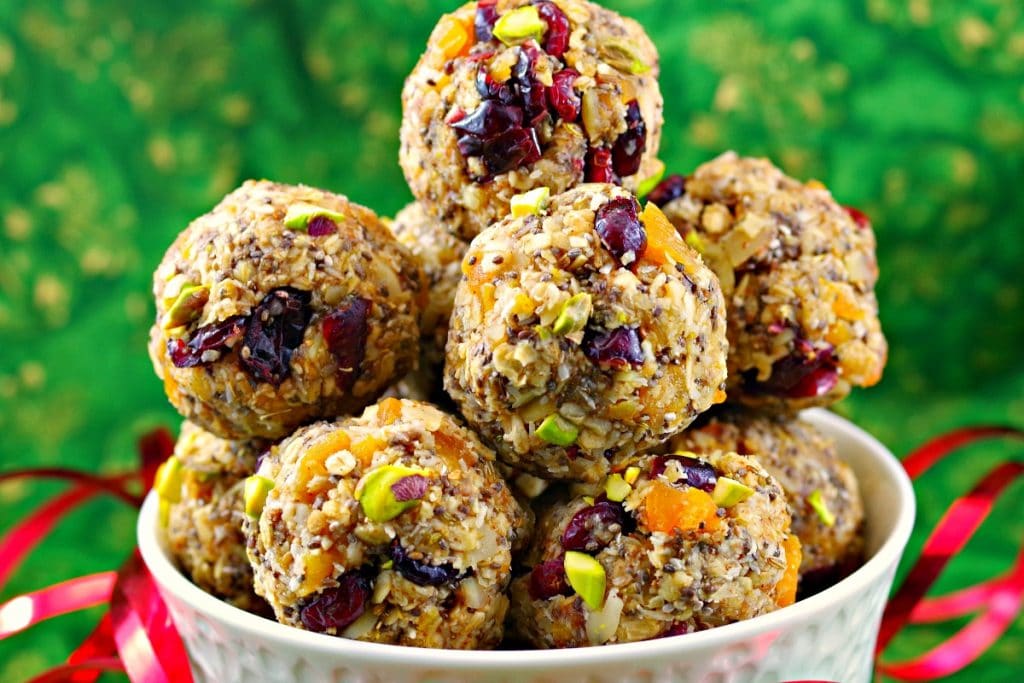 No-Bake Black Forest Tiramisu by Food Meanderings
Even more Easy Desserts for a Crowd
These just may be the easiest super quick desserts there are! Seriously, not having to spend ANY time baking?! Count me in!
This holiday season, why not give these awesome no-bake dessert recipes a try? If you start now, you'll have plenty of time to give each and every one a try!
If you love these recipes, don't forget to check out these other delicious recipes as well:
Do you have another favorite no-bake dessert recipe? I'd love to hear from you!
Don't forget to pin and share the no-bake recipe love!